InTemp CX500 Series Logger berkemampuan Bluetooth untuk pemantauan dalam perjalanan dan layanan data warehousing berbasis cloud InTempConnect ™ memberikan visibilitas ujung-ke-ujung di seluruh rantai pasokan.
Onset, pemimpin dunia dalam data logger, memperluas rangkaian produk manajemen rantai dingin farmasi InTemp perusahaan dengan peluncuran dua solusi baru: pencatat suhu (Temperature Logger) InTemp CX500 Series dan awan InTempConnect layanan data warehousing berbasis. Bersama dengan logger Seri CX400 dan aplikasi seluler InTemp yang telah terbukti dari Onset, solusi ini memberikan visibilitas ujung ke ujung di seluruh rantai pasokan farmasi dari pabrik manufaktur, di seluruh distribusi, hingga apotek, klinik, dan fasilitas perawatan kesehatan lainnya.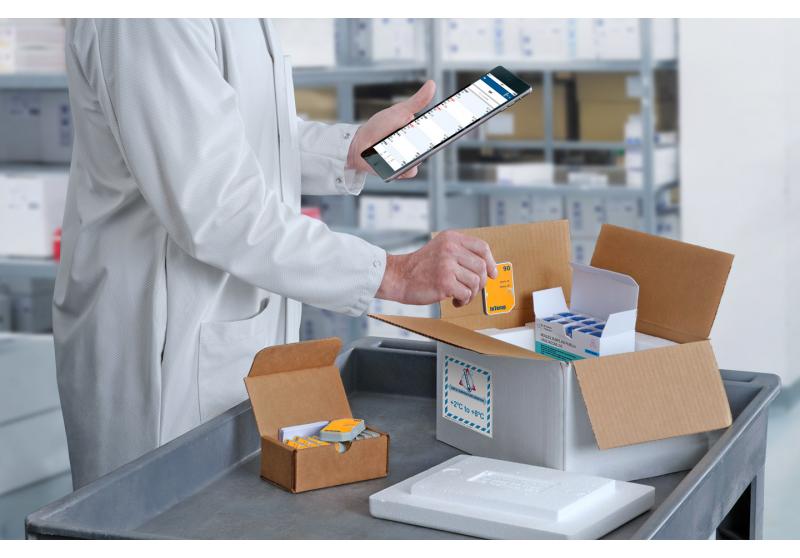 Logger InTemp CX500 Series berkemampuan Bluetooth Hemat Energi (BLE) menyediakan pemantauan suhu saat transit tanpa perlu membuka kotak untuk mengurangi ekskursi suhu dan menangani kesalahan. Layanan data warehousing berbasis cloud InTempConnect memungkinkan kontrol pusat perintah atas semua penerapan logger di seluruh rantai pasokan global. Dan seperti semua produk InTemp, solusi baru ini mencapai kepatuhan 21 CFR Bagian 11, memastikan catatan elektronik dan tanda tangan elektronik dapat dipercaya dan andal.
Modernisasi Pemantauan Rantai Dingin Farmasi
Rangkaian produk InTemp menyediakan alternatif modern, terjangkau, dan sangat mudah diakses untuk solusi pemantauan ruangan pendingin farmasi yang digerakkan secara manual, yang rentan terhadap kesalahan. Hasilnya, berbagai organisasi produsen farmasi, penyedia logistik dan manajemen penyimpanan di seluruh rantai distribusi, rumah sakit dan klinik, serta tim uji klinis dapat mencapai keakuratan yang lebih tinggi sekaligus secara signifikan mengurangi permintaan pada staf dan sumber daya.
Data Logger InTemp berkemampuan Bluetooth menawarkan alternatif hemat biaya untuk solusi berbasis sistem pemosisian global (GPS) dan secara otomatis mengirimkan data suhu (Temperature Logger) penting misi ke ponsel cerdas dan tablet tanpa perlu mengambil risiko membahayakan lingkungan dengan membuka kotak atau unit pendingin untuk mengakses data.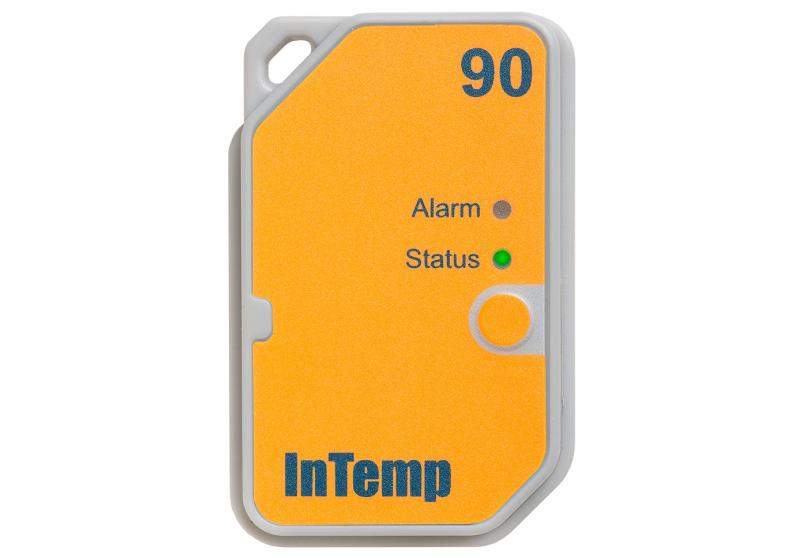 Aplikasi seluler InTemp gratis Onset memungkinkan pengaturan logger yang mudah dan efisien, mengurangi beban kerja staf. Pengguna resmi dapat dengan mudah melihat data dari data logger, memeriksa status pencatat, mengatur alarm, dan membuat serta membagikan laporan PDF yang aman dari perangkat seluler mereka. Aplikasi ini bekerja dengan semua perangkat seluler Android dan iOS.
Laporan dari aplikasi seluler InTemp kemudian dapat diunggah ke akun khusus di layanan data warehousing InTempConnect berbasis cloud, di mana pengguna resmi dapat mengelola dan menganalisis data dari lokasi pusat dan membuat keputusan bisnis yang tepat. Laporan juga dapat diintegrasikan dengan ERP atau sistem manajemen bisnis.
"Solusi pemantauan suhu saat ini tidak mengikuti perkembangan pemerintah dan tekanan pasar bagi perusahaan farmasi untuk memvalidasi integritas produk mereka dan mendapatkan kontrol yang lebih ketat atas biaya," kata Paul Della Villa, manajer pemasaran produk untuk Onset. "Lini produk pemantauan ruangan pendingin farmasi InTemp kami yang diperluas mengatasi kesenjangan inovasi tersebut dengan memanfaatkan teknologi seluler dan cloud untuk menghadirkan kemudahan penggunaan, efektivitas biaya, dan fungsionalitas komprehensif yang belum pernah terjadi sebelumnya untuk memantau seluruh rantai distribusi."
InTemp CX500 Series In-transit Logger Baru
Logger InTemp CX500 Series berkemampuan BLE mengirimkan data suhu (Temperature Logger) ke perangkat seluler yang menjalankan aplikasi seluler InTemp gratis. Tiga model tersedia: model 15 hari dan 90 hari untuk penggunaan satu kali, dan model 365 hari untuk berbagai penggunaan. Logger menawarkan akurasi +/- 0,5C untuk memberikan pembacaan suhu yang andal dalam faktor bentuk yang ringkas dan ringan. Selain itu, data logger memenuhi persyaratan National Institute of Standards and Technology (NIST) untuk kalibrasi yang dapat dilacak, memastikan perusahaan dapat mempercayai data mereka dan membuat keputusan disposisi produk yang terinformasi.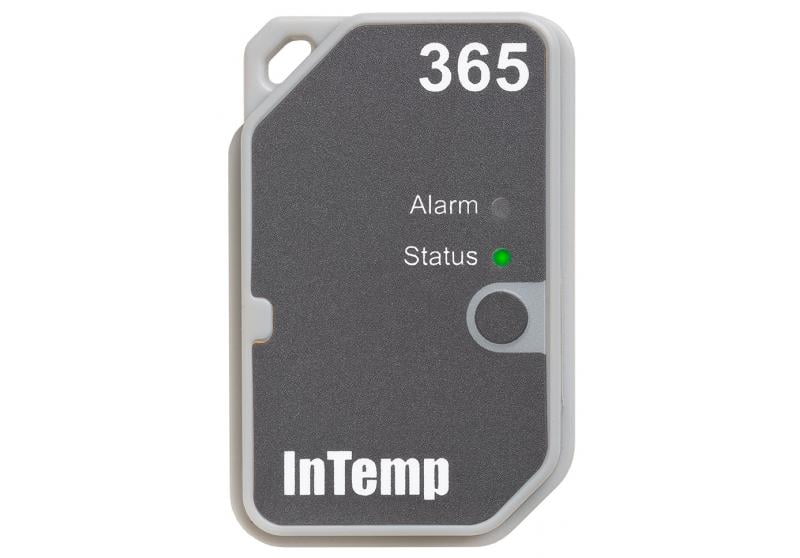 Layanan Data Warehousing berbasis Cloud InTempConnect Baru
InTempConnect berfungsi sebagai pusat komando pusat untuk mengelola penerapan pencatat di seluruh rantai pasokan farmasi. Berbasis di cloud, ini memungkinkan penyiapan yang mudah tanpa investasi perangkat lunak apa pun, dan perusahaan dapat mengotorisasi akses untuk berbagai pengguna di berbagai titik di seluruh rantai pasokan.
InTempConnect membantu perusahaan mencapai kepatuhan 21 CFR Bagian 11 dengan menyediakan catatan elektronik yang aman dan menyederhanakan proses pengelolaan data dan lolos audit peraturan, sekaligus memastikan kualitas produk. Kemampuan untuk menyelaraskan data secara otomatis dari aplikasi seluler InTemp berarti data diunggah secara real time dari semua penerapan pencatat melalui perangkat seluler, memberikan visibilitas terpusat ke dalam rantai pasokan global. Pengguna dapat membuat dan mengelola profil konfigurasi logger dalam InTempConnect dan secara otomatis menyinkronkannya dengan perangkat seluler di lapangan, secara efektif menyediakan kendaraan untuk komunikasi dua arah. Selain itu, pengguna dapat mengatur peringatan otomatis untuk unduhan dan alarm, memastikan pemberitahuan langsung tentang perjalanan suhu.
Dengan InTempConnect, perusahaan dapat:
Koordinasikan logistik global dan tim kualitas dengan aman
Setiap akun InTempConnect secara otomatis dikunci dengan kunci sandi terenkripsi, dan hanya pengguna yang ditunjuk oleh administrator yang dapat terhubung dengannya, memastikan catatan yang aman.
Akses data suhu global dengan mudah
Pengguna dapat melihat semua data mereka dalam InTempConnect, termasuk data penerapan, grafik data yang dicatat, aktivitas pengguna, informasi alarm, dan banyak lagi. Selain itu, pengguna dapat membuat file berformat PDF dan XLSX yang aman untuk kemudahan ekspor, menyederhanakan kepatuhan terhadap peraturan.
Menggunakan informasi perjalanan untuk mendorong analitik rantai pasokan
Pengguna dapat dengan cepat menetapkan informasi, seperti tujuan, produk, atau metode pengiriman dari perangkat seluler mereka selama penerapan pencatat. Para pembuat keputusan kemudian dapat meninjau perjalanan yang difilter dan data rantai pasokan, serta melihat laporan indikator kinerja utama (KPI) terkait secara instan atau pada interval yang dijadwalkan.
Gambaran
Data Logger InTemp CX503 Bluetooth® Hemat Energi adalah pencatat multi guna yang merekam data suhu hingga satu tahun. Dirancang untuk pengiriman ruangan pendingin, CRT, dan Frozen, CX503 sangat ideal untuk aplikasi pemantauan loop tertutup, serta pengujian kualifikasi dan validasi peralatan.
Dengan menggunakan aplikasi InTemp pada perangkat seluler Anda, Anda dapat dengan mudah mengkonfigurasi CX503 dengan salah satu dari beberapa konfigurasi prasetel, atau mengatur konfigurasi khusus. Logger memiliki alarm built-in untuk mengingatkan Anda tentang tamasya. Dan laporan pencatat dapat diunduh dengan cepat ke ponsel atau tablet Anda dan diunggah ke akun InTempConnect®, tempat Anda dapat menganalisis dan mengekspor data sesuai kebutuhan.
Dengan CX Gateway opsional, Anda bisa mendapatkan notifikasi jarak jauh tentang perjalanan suhu dan secara otomatis mengunduh data dari data logger dalam jangkauan perangkat.
Features:
Integrates with mobile and cloud platforms for a 21 CFR Part 11 compliant solution
Enables fast, remote data transfer; ideal for clinical logistics
Eliminates need to open sealed containers to retrieve data
Real-time alerts and automatic data downloads with optional CX Gateway device
Shortens logger-handling times; no PC or cables required
Ensures secure data via encrypted technology
Meets GDP requirements for NIST traceable calibration
Logger
| | |
| --- | --- |
| Logger Operating Range | -30° to 70°C (-22° to 158°F) |
| Radio Power | 1 mW (0 dBm) |
| Transmission Range | Approximately 30.5 m (100 ft) line-of-sight |
| Wireless Data Standard | Bluetooth Low Energy (Bluetooth Smart) |
| Logging Rate | 1 second to 18 hours |
| Battery | CR2032 (CX501) or CR2450 (CX502 and CX503) 3V lithium, not replaceable. Battery for CX501 and CX502 lasts for duration specified when logger is used within the 1-year shelf life. Battery life for the CX503 model is 1 year, typical with logging interval of 1 minute. Faster logging intervals, remaining connected with the InTemp app, excessive downloads, and paging may impact battery life. |
| Type | Multiple Use |
| Duration | Up to 1 year |
| Shelf Life | Up to 1 year |
| Memory | 14,000 measurements |
| Full Memory Download Time | Approximately 30 seconds; may take longer the farther the device is from the logger |
| Dimensions | 6.9 x 4.5 x 1.1 cm (2.71 x 1.76 x 0.42 inches) |
| Weight | 25.5 g (0.90 oz) |
| Environmental Rating | IP67 |
Temperature Sensor
Sensor Range
-30° to 70°C (-22° to 158°F)
Accuracy
±1.0°C from -30° to -5°C (±1.8°F from -22° to 23°F)
±0.5°C from -5° to 50°C (±0.9°F from 23° to 122°F)
±1.0°C from 50° to 70°C (±1.8°F from 122° to 158°F)
Resolution
0.04°C (0.072°F)