Pengukuran kecepatan angin menjadi salah satu aspek penting dalam berbagai bidang, mulai dari meteorologi, industri, hingga bidang energi terbarukan. Untuk melakukan pengukuran yang akurat, diperlukan alat pengukur kecepatan angin yang tepat. Berikut adalah beberapa jenis alat ukur kecepatan angin yang umum digunakan berserta aplikasi praktisnya.
Anemometer Cup
Anemometer cup merupakan jenis alat pengukur kecepatan angin yang paling umum digunakan. Alat ini memiliki tiga atau empat cangkir kecil yang dipasang pada baling-baling yang berputar saat tertiup angin. Kecepatan angin diukur berdasarkan kecepatan putaran baling-baling. Anemometer cup sering digunakan dalam aplikasi meteorologi, cuaca, dan di lapangan terbuka.
Anemometer Ultrasonic
ultrasonic menggunakan prinsip gelombang ultrasonik untuk mengukur kecepatan dan arah angin. Anemometer Ultrasonic ini lebih canggih dan akurat daripada anemometer cup, karena tidak memiliki bagian yang bergerak dan tidak dipengaruhi oleh gesekan udara. Aplikasi umumnya meliputi pemantauan kecepatan angin di tower angin, bangunan tinggi, dan fasilitas industri.
Anemometer Thermal
Anemometer thermal menggunakan prinsip pemanasan untuk mengukur kecepatan angin. Alat ini mengukur perbedaan suhu antara elemen pemanas yang terpapar angin dan elemen referensi. Kecepatan angin dihitung berdasarkan perbedaan suhu tersebut. Alat ini sering digunakan dalam industri HVAC (Heating, Ventilation, and Air Conditioning) untuk mengukur kecepatan aliran udara dalam saluran ventilasi.
Anemometer Digital
Digital Anemometer adalah versi modern dari alat pengukur kecepatan angin, yang menggunakan teknologi digital untuk mengukur dan menampilkan data kecepatan angin secara akurat. Berbeda dengan anemometer tradisional yang biasanya menggunakan skala analog atau penunjuk, anemometer digital memiliki layar digital yang menampilkan hasil pengukuran dalam angka atau grafik.
Lidar (Light Detection and Ranging)
Lidar adalah alat yang menggunakan sinar laser untuk mengukur kecepatan angin di ketinggian tertentu. Lidar dapat digunakan untuk mengukur kecepatan angin di lapisan atmosfer yang lebih tinggi, seperti pada studi angin di proyek pembangkit energi angin dan penelitian meteorologi.
Wind Vane
Wind vane atau kincir angin digunakan untuk mengukur arah angin. Alat ini berbentuk seperti panah dan bergerak menghadap ke arah angin yang datang. Pengukuran arah angin penting dalam berbagai aplikasi, seperti navigasi, pertanian, dan keamanan.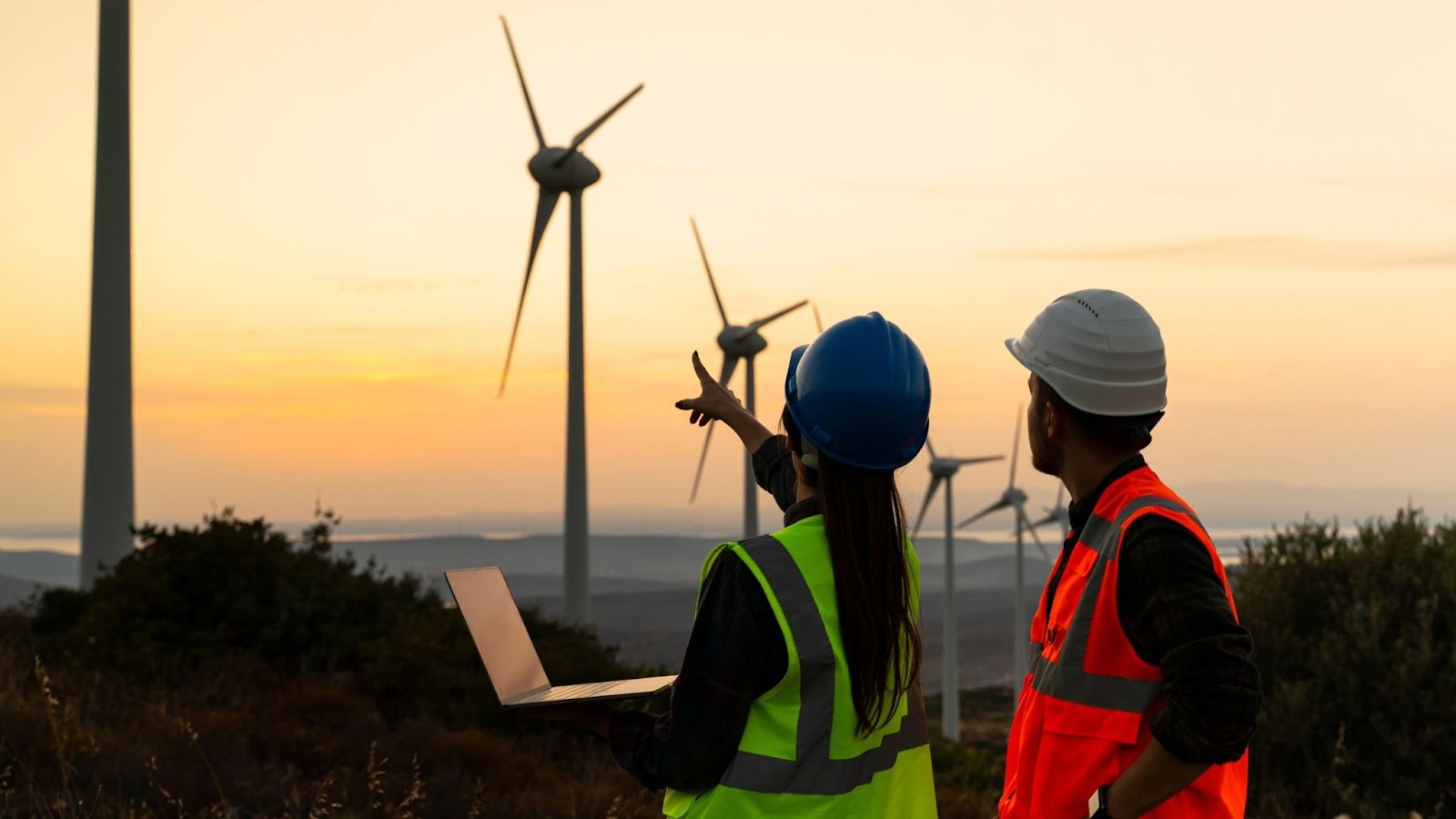 Pengaplikasian Alat Ukur Kecepatan Angin
Pengaplikasian dari alat-alat pengukur kecepatan angin sangat beragam. Dalam bidang meteorologi, pengukuran kecepatan angin membantu dalam memahami pola cuaca dan iklim. Di industri, informasi tentang kecepatan angin digunakan untuk mengoptimalkan desain struktur dan mengukur keamanan pada bangunan, jembatan, dan fasilitas industri. Dalam bidang energi terbarukan, pengukuran kecepatan angin merupakan aspek penting dalam menilai potensi pemanfaatan energi angin untuk pembangkit listrik tenaga angin.
Dengan semakin majunya teknologi, alat-alat pengukur kecepatan angin terus mengalami pengembangan guna memberikan hasil yang lebih akurat dan andal. Kombinasi data dari berbagai alat pengukur kecepatan angin ini membantu kita untuk mengidentifikasi pola angin, memprediksi bencana alam, dan mengambil langkah-langkah yang tepat dalam berbagai sektor kehidupan manusia.