Stasiun cuaca lalu lintas dirancang khusus untuk cuaca lalu lintas, adalah stasiun deteksi jalan yang khas dan komprehensif. Ini berfokus pada mendeteksi visibilitas, fenomena cuaca dan kondisi jalan, mengukur parameter meterologi dasar terkait, terutama digunakan untuk mendeteksi tepat waktu faktor lingkungan lalu lintas yang abnormal & kondisi meteorologi, memberikan dasar waktu nyata ilmiah untuk layanan meteorologi dan departemen manajemen lalu lintas.
RK330-01 Ambient Temperature Humidity & Pressure Sensor
sensor suhu, Kelembaban & Tekanan adalah pengukuran profesional suhu udara, kelembaban relatif & tekanan barometrik. Sensor dibangun di dalam penampungan anti air dan anti-UV. Ini banyak digunakan di bidang pertanian, kehutanan, meteorologi serta ruang iklim, pergudangan dan tempat-tempat lain. Model ini juga dapat dilengkapi dengan 11 pelat radiasi perisai (RK95-01) untuk melindungi sensor dari radiasi matahari dan hujan.
Proyek stasiun cuaca lalu lintas perlu ditetapkan berdasarkan permintaan layanan lalu lintas, lokasi, jenis bencana yang mempengaruhi meteorologi lalu lintas dan faktor-faktor lainnya. Umumnya mencakup visibilitas, suhu udara, kelembaban relatif, arah, kecepatan, curah hujan dan permukaan jalan atau suhu jalan dan kondisi jalan. deteksi.
Barometric temperature&humidity sensor: measure atmospheric temperature& humidity and air pressure, in-buit anti-UV shelter.Range:temperature-40-+60℃,humidity 0-100%RH,air pressure:0-110kPa.
RK100-02 Wind Speed Sensor and RK110-02 Wind Direction Sensor
Mechanic wind speed& direction sensor: speed range:0-30m/s,0-45m/s,0-60m/s optional. Resolution:0.1m/s.direction ragen:0-360°,resolution:1°or 22.5°.
Sensor kecepatan angin menggunakan anemometer 3-cangkir sensitif yang dirancang untuk mengukur kecepatan angin dan kecepatan angin. Cangkir terbuat dari bahan serat karbon, dengan intensitas tinggi dan ambang awal yang rendah. Unit pemrosesan sinyal dibangun dalam cangkang pelindung. Dapat digunakan secara luas dalam bidang meteorologi, kelautan, pemantauan lingkungan, bandara, pelabuhan, laboratorium, industri dan pertanian.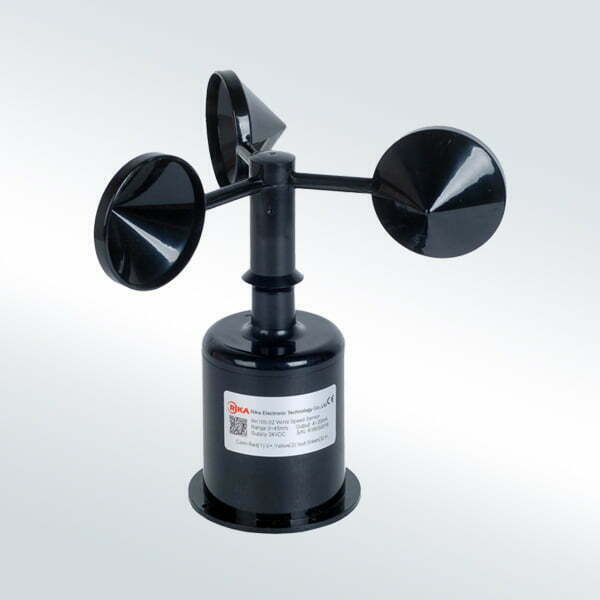 sensor arah angin adalah indikator arah angin sensitif yang memberikan indikasi visual arah angin. Chip sensitif magnetik presisi tinggi dibangun di shell perumahan. Baling-baling angin dibangun pada logam ringan inersia rendah untuk menunjukkan arah angin. Produk ini memiliki jangkauan yang luas, linieritas yang baik, serangan anti petir yang kuat, kinerja yang baik.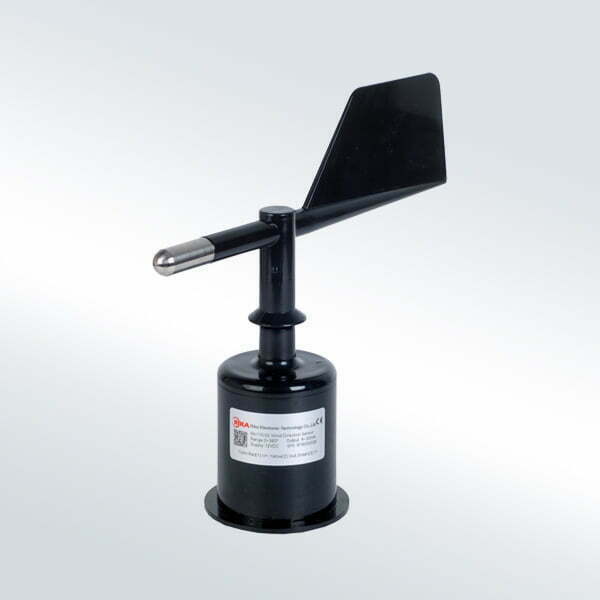 RK400-01 Tipping Bucket Rainfall Sensor
Metal housing with pulse or RS485 output optional, 0.2mm, 0.5mm, 1mm resolution optional.
Tipping bucket Rainfall Sensor adalah alat untuk menguji curah hujan di alam. Untuk memenuhi persyaratan pengiriman informasi, pemrosesan, perekaman, dan tampilan, jumlah curah hujan dikonversi menjadi output pulsa. Dapat digunakan secara luas di stasiun cuaca, stasiun hidrometri, pertanian & kehutanan, pertahanan & stasiun pemantauan lapangan. Ini dapat memberikan data asli untuk pencegahan banjir, sistem pasokan air, dan pengelolaan air reservoir di pabrik.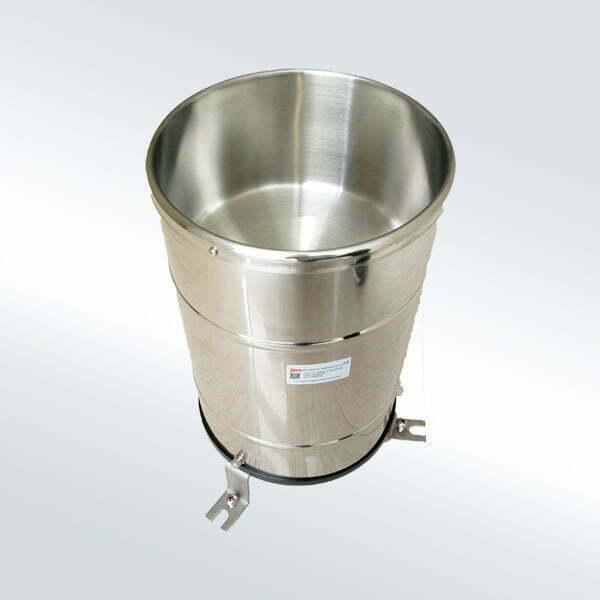 RK500-55
Parameter pengukuran sensor kondisi jalan non-kontak penginderaan jauh Laser meliputi: ketinggian membran air, tinggi membran es, suhu perkerasan, suhu beku, ketebalan es, ketebalan salju, koefisien gesekan. Ini adalah jaminan keselamatan lalu lintas, untuk memberikan dukungan penting bagi petugas pemeliharaan dan pemeliharaan jalan.
RK300-05
Ia dapat mengukur visibilitas rata-rata satu menit, sepuluh menit. Resolusi: 1m, sesuai dengan persyaratan, rentang maksimum: 30km ~ dapat disesuaikan 50km.
RK120-04
rentang kecepatan : 0-60m / s , resolusi: 0,1 m / s, rentang arah : 0-360 ° , resolusi: 1 ° , dipasang di dinding samping terowongan, untuk memantau kecepatan angin & kondisi arah terowongan lalu lintas.