Banyak negara di dunia sedang dalam proses adopsi tutup nitrat melalui pengeluaran pelepasan nitrogen untuk mengelola nitrat kerugian ke badan air tawar dan persediaan minum air tanah dari produksi pertanian. Salah satu bidang yang masih belum jelas adalah caranya
kehilangan nitrat akan diukur dengan andal untuk memantau dan menegakkan batasan ini.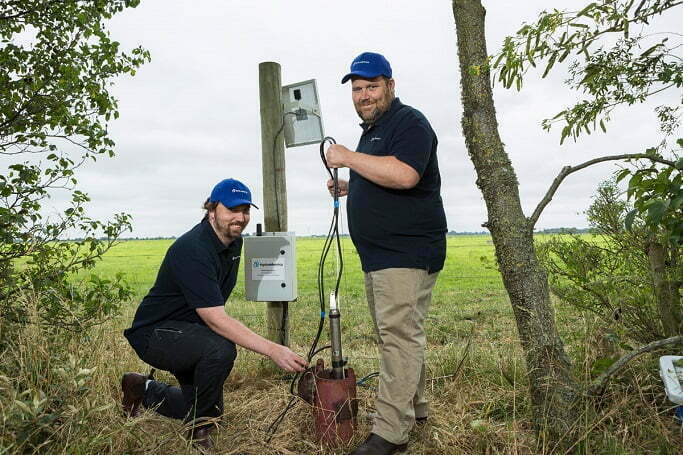 Pendekatan saat ini pada dasarnya didasarkan pada pemodelan, bukan pengukuran langsung
kehilangan nitrat, seperti opsi seperti pengambilan sampel fisik biasa atau sensor waktu nyata
terlalu mahal untuk bisa diukur. Untuk mengatasi ini, Lincoln Agritech telah mengembangkan a
Sensor berbiaya rendah mampu mengukur konsentrasi nitrat dalam air tanah
melalui sumur pemantauan.
Spesifikasi umum untuk Nitrate GW50 Groundwater Optical Nitrate Sensor

• Pengujian air tanah untuk mengukur konsentrasi nitrogen nitrat.
• Penempatan dalam air tanah kekuatan ionik rendah berarti karbon organik atau Gangguan klorida minimal.
• Dirancang untuk memungkinkan pemasangan di sumur 50 mm. Ini sering mampu dipasang oleh teknologi push langsung berbiaya rendah, mengurangi keseluruhan biaya instalasi.
• Kemampuan pencatatan data jarak jauh untuk data waktu-nyata.
• Sensor Nitrat yang sesuai untuk tujuan dengan harga rendah yang memungkinkan penyebaran di beberapa lokasi pada skala tangkapan atau skala pertanian.
• Konsumsi daya rendah (solar panel tenaga surya jika diperlukan).
• Sensor menggunakan teknologi sensor optik untuk memperpanjang interval layanan bila dibandingkan dengan teknologi berbiaya rendah lainnya seperti Ion Elektroda selektif, yang sering menderita pergeseran kalibrasi yang signifikan. Ini membuat Sensor optik HydroMetrics lebih cocok untuk jangka waktu lama istilah penempatan tanpa pengawasan.
• Pembersihan berkala dan bukan kalibrasi, mengurangi pemeliharaan berkelanjutan.
• Pemantauan berkelanjutan sebagai lawan dari laboratorium analisis berkembang pesat dalam pertanian
komunitas karena peningkatan frekuensi data.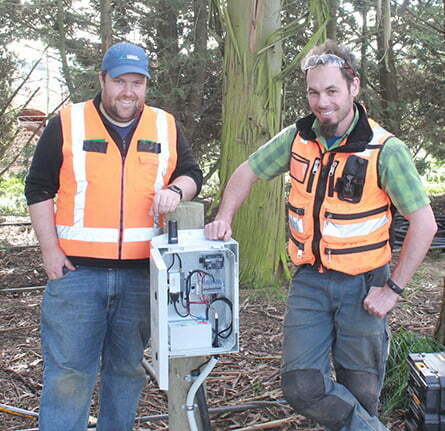 Mengakses data dan konektivitas
Sistem komunikasi modern memungkinkan data diakses secara real-time tanpa penundaan.
Memudahkan pelaporan.
Sensor Hydrometric dapat dihubungkan ke berbagai perangkat komunikasi untuk membuat pengaksesan data menjadi sangat sederhana.
Sangat mudah untuk membuat informasi tersedia bagi orang yang membutuhkannya melalui server atau situs web internet.
Pengunduhan manual atau pemrosesan laboratorium mahal dan memakan waktu.
Types of HydroMetrics sensors available for purchase
HydroMetrics GW50 Nitrate Sensor for groundwater or clean surface water applications
HydroMetrics GW50PC Nitrate Sensor with water jet cleaning
HydroMetrics GW50FC Nitrate Sensor for flow cell operation
HydroMetrics GW50 Nitrate Sensor
The base GW50 groundwater optical sensor.  It is generally designed for installation in a bore with internal diameter of 50mm or greater.  For maximum accuracy, groundwater must be low in turbidity and with limited dissolved organic carbon. 
HydroMetrics GW50PC Sensor Pump Cleaner
Biological activity in groundwater can create biofilms on the measurement cell of the GW50 sensors. Testing has shown that a water jet can be an effective method for cleaning the sensor resulting in significant reduction in the need for manual cleaning in most cases. We have conducted tests where sensors that required monthly cleaning have been left 12 months with no biofilm build up.
HydroMetrics GW50FC Sensor Flow Cell
Occasionally there are situations where a suitable bore is not available to install a GW50 or GW50PC nitrate sensor. To circumnavigate these issues, the GW50FC nitrate sensor model has been created. Water can be pumped from the groundwater well and piped through to the GW50FC sensor.